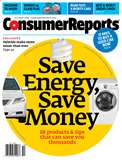 The influential Consumer Reports magazine confirms the iPhone 4's design flaw after its engineers test the phone in a Radio Frequency isolation chamber. Consumer Reports recommends customers wanting to buy an iPhone consider buying the older iPhone 3GS instead.
Watch the iPhone 4 Design Defect Confirmed video below.
Of course, given the craze for anything with an Apple logo on it, as very well illustrated by certain videos floating around on the interwebs, it would be completely understandable if you gave in to the temptation and bought yourself an iPhone 4. Consumer Reports has a solution to your antenna issue— tape up your iPhone 4 with duct tape!
Apple still in denial
Consumer Reports confirms what a large cross-section of mainstream and tech media, and many iPhone customers have been reiterating every day since the iPhone 4 launch (see The Curious Case of iPhone 4 Antenna and Reception Issues and History bites back: Apple iPhone 4′s "Grip of Death")— this is a design flaw with the iPhone 4!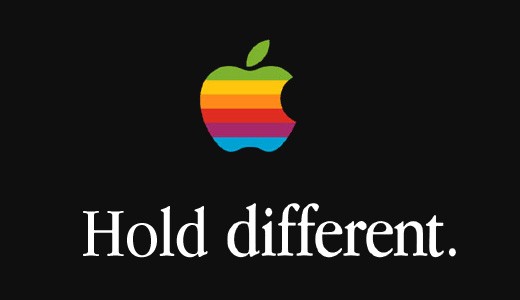 Unfortunately, after Steve Jobs' much reported "You're Holding It Wrong" response (which has become part of Internet folklore, or a meme if you will), and the recent letter to iPhone 4 customers, Apple's still in denial and hasn't yet admitted to this design flaw. As Consumer Reports also points out:
Our findings call into question the recent claim by Apple that the iPhone 4's signal-strength issues were largely an optical illusion caused by faulty software that "mistakenly displays 2 more bars than it should for a given signal strength."
It'll be interesting to note if this unbiased lab test and verdict from a reputed, non-profit organization such as Consumer Reports will prompt Apple to admit what it may have known all along— the antenna issue is in fact a design flaw.
Luckily for the "More Bars In More Places" carrier network, Consumer Reports gives AT&T a clean chit:
The tests also indicate that AT&T's network might not be the primary suspect in the iPhone 4's much-reported signal woes.
Although Consumer Reports doesn't recommend buying the iPhone 4 due to the antenna design flaw, it does note the phone's sharp display, "best video camera we've seen on any phone", improved battery life and other features. More in Lab tests: Why Consumer Reports can't recommend the iPhone 4 on the Consumer Reports blog.