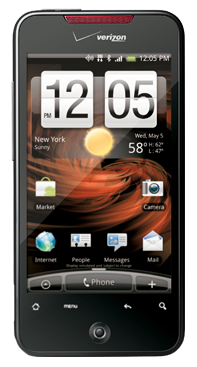 Last year Apple riled IT departments and security community when it was revealed that before the iPhone 3.1 OS release, iPhones had bee incorrectly reporting their policy compliance for encrypting device data (or as some critics said— the iPhone was lying about its policy compliance). See previous post iPhone OS 3.1 Security Changes and Exchange ActiveSync Policy, and also Exchange ActiveSync and iPhone OS 3.1 on the Exchange team blog. (InfoWorld editor Galen Gruman summed it up in the InfoWorld style: Apple betrays the iPhone's business hopes.)
Now there's a somewhat similar issue with HTC's Droid Incredible, which runs Google's Android 2.1 OS. The Droid Incredible doesn't seem to be sending Exchange 2010 an acknowledgement whether it applied the Exchange ActiveSync policy. Exchange doesn't allow a mobile device to synchronize unless it reports back that it has applied the ActiveSync policy.
Microsoft's Exchange ActiveSync (EAS) is the most widely used mobile device synchronization protocol. Devices use EAS to synchronize an Exchange mailbox to the mobile device. Besides Microsoft's Windows Mobile, Windows Phone and the recently introduced Kin devices, EAS is licensed and implemented by a number of device vendors such as Nokia, Apple, and Google.
On HTC's web site, the Droid Incredible is listed as supporting Microsoft Exchange, but no Exchange Server versions are mentioned. According to HTC, the Droid Incredible does not support Exchange 2010 yet. Until HTC updates the Incredible, you can use Exchange 2010's device quarantine functionality and selectively activate particular devices.
Paul Robichaux has more in Droid . . . doesn't? Sync with Exchange Server, That Is.