Posted by Bharat Suneja at 12:18 PM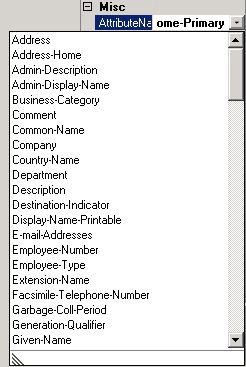 Recently got a question about customizing the GAL and my previous post that talks about it: "
HOW TO: Modify Display Template to make default email address appear in Address Book/GAL
".
The new Details Template Editor in Exchange 2007 (in EMC | Tools) makes it much easier to modify templates and give your GAL the kind of look you want
(short of adding that 5 Mb. purple bitmap file as a background and an extra-large company logo perhaps... :)
. Screenshots and more information about Details Templates can be found in
Managing Details Templates
.
So, you're trying to customize the properties pages of your address lists and want to add an attribute such as
ipPhone
. You don't see the attribute you're looking for. Can you add additional attributes to the list? Or should you? Dave Goldman explains in
Adding attributes to the Exchange details templates
.
Labels: AD/LDAP, Administration, Exchange Server 2007, GAL/Address Lists, Mailbox