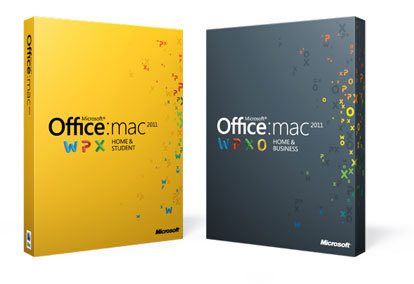 Mac users can now stop envying Windows users for having the latest and greatest version of Microsoft Office. Office for Mac 2011 has just hit the store shelves. The latest update to Microsoft Office for the Mac brings the Mac version on par with its Windows sibling, and surpasses it in ways that Mac users will appreciate.
The reviews have been quite positive.
Wall Street Journal's Walt Mossberg in Mac Users Are Getting New Outlook From Rival:
Microsoft's new Mac Office is by far the best Mac version of the suite I've used, and I can recommend it.
Macworld's Dan Miller in Office 2011: Should you upgrade?:
…if you frequently collaborate with Windows users, upgrading to Office 2011 is really a no-brainer. You've got to do it… I think the majority of people who create business documents, spreadsheets, or presentations on Macs will want to move up to Office 2011—especially those who might have skipped Office 2008 to keep their macros. For most people, this upgrade makes sense.
As far as Exchange Server support goes, this release marks an important change — Entourage, the e-mail client included in the previous versions of Mac Office, has reached end-of-life. In its place, Mac Office 2011 sports Outlook 2011, and the kind of Exchange integration that Mac users have wanted for long. The arrival of Microsoft Outlook elevates the status of Apple's Mac OS as a full-blown corporate IT citizen.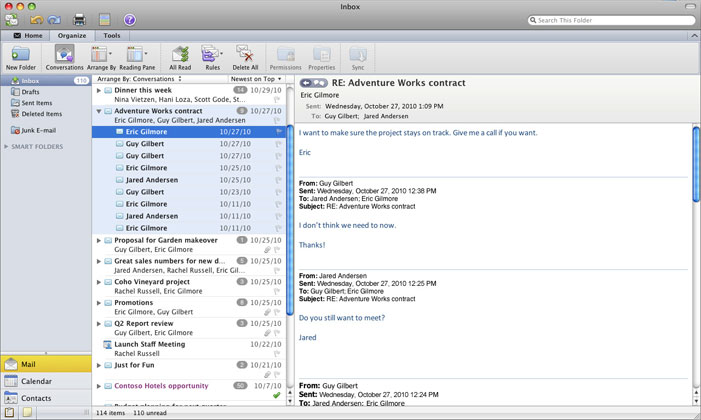 Figure 1: Outlook 2011 includes the Conversation view, a feature most Outlook 2010 (for Windows) and Outlook Web App users love
Organizations can now extend data leakage protection to the Mac. Outlook 2011 supports Active Directory Rights Management Services (AD RMS), and Exchange 2010's Information Rights Management (IRM) features, allowing Mac users to access consume and create IRM-protected messages


Figure 2: IRM-protected message in Outlook 2011
More details about Outlook 2011 features here.
Office for Mac 2011 ships in 2 versions – a Home & Student version for $149, which includes Word, Excel and PowerPoint, and a Home and Business edition which also includes Outlook 2011, for $279.95. If you're not the instant gratification types or don't want to go to a retail store, you can buy Office 2011 from the Microsoft Store or the Apple Store.