Yes, Exchangepedia Blog is 4 years old today! Exchangepedia saw its first posts in June 2004. Hundreds of posts, 1 major Exchange release and 2 service packs (Exchange Server 2003 SP2 and Exchange Server 2007 SP1) later, it's great to look back at some of the stuff I've enjoyed writing, and some posts that got great feedback.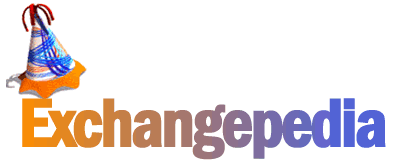 Feedback?
Feedback about the content and other aspects of Exchangepedia is always welcome and valued. Sorry, I'm unable to reply to each comment and cannot respond to each question, I do read all of them.
With that in mind, if you have any feedback on the posts, screenshots, "screencasts", scripts, design, content, topics, etc., please leave a comment.
– Has it been useful for you?
– Is it interesting to read?
– Do the posts here help you resolve any deployment/operations issues or clarify a concept?
– Are there additional topics you'd like to see covered here?
– Would you like to see any changes to anything on the blog – the content, the design, anything? (Except for adding a Search box, which is on the top of my list… )?
In the 5th year of its existence, I do intend to finally move Exchangepedia off the Blogger platform, and no— it being a Google product really has nothing to do with it. I love WordPress, and would like to play with Joomla! or Community Server as well— time permitting. Migrating all the content, comments, and keeping existing URLs is a bigger and more complicated project than I thought.
Finally, the traffic has been rising steadily, and the existing server that's been hosting this blog since day 1 seems to be limiting. I would really love to move off the 400-Mhz. Pentium 3 box that's been serving this site (and quite a few other web sites, including some WordPress ones)— maybe to a Windows Server 2008 web server running inside a Hyper-V virtual machine. If my tests with WordPress on Windows 2008 go well, I will hopefully be able to do that soon.
Meanwhile, if you know of a "Migrate This" button I can click on to migrate all posts, comments and URLs from Blogger to WordPress, please email me!