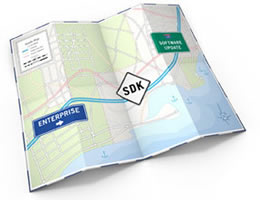 March 6 is here, and the iPhone's software roadmap, including the much talked about "enterprise features" should be public in a few hours, along with the release or another announcement of the iPhone SDK.
In the past, there have been plenty of rumors and some "confirmations" about Apple having licensed Microsoft's Exchange ActiveSync (EAS) protocol (read previous post "Apple Licenses Exchange ActiveSync for the iPhone?"). If Apple does announce availability of EAS on the iPhone, will it become the new smartphone of choice in the enterprise?
It may not be an easy task. IT departments would need to be convinced about security and manageability of the device. Being the closed device that it has been since its inception, it will be interesting to see whether (and how) Apple provides this much needed control to IT.
ActiveSync isn't the only option available to Apple. iPhone users can use IMAP protocol to connect to mail servers that support it, including Microsoft Exchange. However, the experience isn't quite comparable to EAS or RIM's BlackBerry, and IMAP isn't supported in many organizations.
Given the high penetration of RIM's BlackBerry Enterprise Server (BES) in organizations world-wide, making a version of RIM's BlackBerry Connect software available on the iPhone would instantly make it much more attractive to enterprise users. BlackBerry Connect allows non-BlackBerry devices to work with BES (read previous post: "RIM does a BlackBerry on Windows Mobile").
Yet another option would be to buy or create its own middleware – the Apple version of a BlackBerry or GoodLink server. It's hard to see what Apple would gain with such an approach – it wants to sell more iPhones, not compete with the big boys RIM and Microsoft.
Another important question Apple will need to answer— will the iPhone finally become carrier-independent? Tethered to a single wireless carrier with a slow wireless data network, it is unlikely to get as serious a consideration as it otherwise would if IT could simply buy the device and configure it to work on any carrier – either out-of-the-box, or perhaps using a configuration tool provided by Apple. Apple's "fixed battery" approach isn't likely to win it many fans in IT, and has attracted lawsuits in the past.
Whichever route Apple decides to take, time is right for the iPhone to make its enterprise move.