New Exchange Server 2007 Distribution Groups created using the Exchange shell or console do not receive internet mail (i.e. mail from unauthenticated senders) by default. Thanks to Exchange MVP Devin Ganger for pointing this out.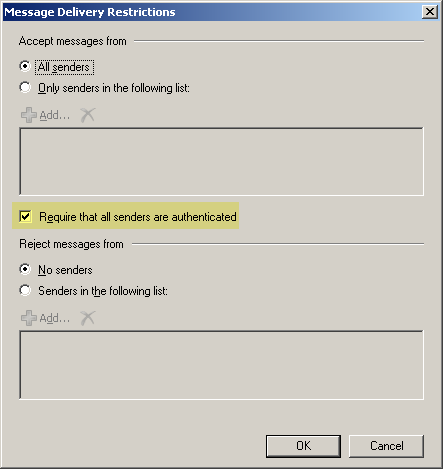 Figure 1: By default, new Distribution Groups created in Exchange Server 2007 are configured to receive mail only from authenticated senders.
To allow internet mail to a Distribution Group:
Set-DistributionGroup "Group Name" -RequireSenderAuthenticationEnabled $false
When creating a new Distribution Group using the console, the option for authentication is not exposed. However, when creating one using the shell using the New-DistributionGroup command, the above optional parameter -RequireSenderAuthenticationEnabled can be set to false.