Frequently users report recipients missing from the GAL. So begins the mystery of missing recipients.
These are existing users, not new ones. New users don't show up in the GAL for clients using Outlook 2003 Cached Mode clients, because Outlook uses an Offline Address List (aka "Offline Address Book" or OAB), which is generated once every 24 hours by default [read previous post "New user does not show up in GAL"]
In this case there are existing users who did show up in the GAL earlier but have disappeared now.
Scenario:
– Recipients are not hidden from Exchange Address Lists
– Recipients do show up in the "All Users" Address List
– Recipients do show up when Outlook's not in Cached Mode
– Recipients resolve in Outlook Web Access
Some recipients may not be included in the Offline Address Book when it is generated, for a number of reasons.
With Diagnostics Logging for OALGenerator bumped up (in server properties | Diagnostics Logging tab | MSExchangeSA -> screenshot), the OAB was regenerated manually. Sure enough, errors were logged for the missing users.
Details:
Event Type: Error
Event Source: MSExchangeSA
Event Category: OAL Generator
Event ID: 9325
Date: 1/30/2007
Time: 3:04:17 PM
User: N/A
Computer: LETTER
Description:
OALGen will skip user entry 'Joe Adams' in address list '\Global Address List' because the SMTP address " is invalid.
– Default Offline Address List
On closer inspection:
– The reason these recipients show up in the "All Users" Address List is because that Address List is not part of the OAB – only the Default GAL is, as shown in the screenshot below. Therefore, if you disconnect the client from the network, you can't see the "All Users" Address List.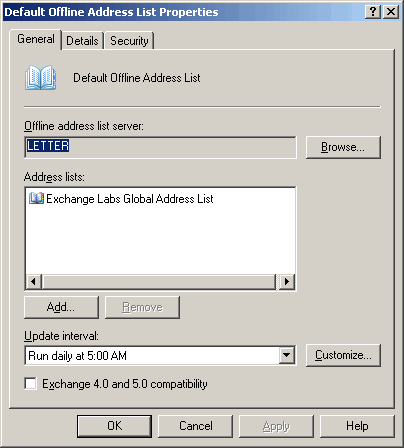 – The default SMTP email address of the user – as displayed on the Email Addresses tab with uppercase SMTP: was [email protected].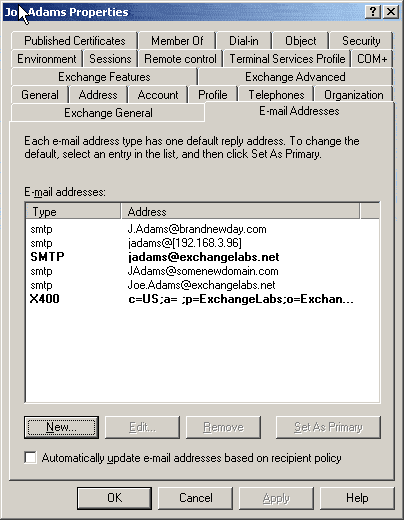 However, on the recipient's properties | General tab, it showed up as [email protected].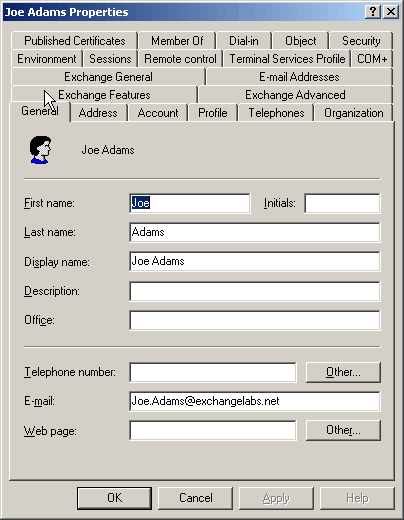 – The address on the General tab was corrected to match the default email address – [email protected]
– The OAB was regenerated, and complete OAB downloaded in the Outlook client.
Voilà, the missing users showed up!
And thus was solved the mystery of the missing recipients.