I recently saw a new font installed on my "production" laptop (running Windows XP SP2) – Calibri.
Calibri is a beautiful humanist sans serif typeface designed by Dutch designer Luc(as) De Groot, and one I started using immediately as the default in Word documents and email.
My earlier attempts at using another font that seems to have been installed with Vista (no, I don't have Windows Vista beta/CTP installed on my production laptop yet… but more about that in a moment) became quite unpopular around here.
I'm trying to figure out if it was the IE 7 beta that installed these fonts on my laptop, or perhaps Office "12" beta.
Either way, as someone who's very interested in typography and graphic design, I do love Calibri enough that I'm using it for this blog. ("Update: In a later redesign, Calibri was replaced with the equally beautiful and very readable Cambria and then by Segoe UI.) You may (or may not… ) have noticed the change when you view these pages in your browser. If you don't have the font, it will get substituted for some other sans serif font on your computer. (If you're on a Mac, you'll see it sustituted by Avenir Book.)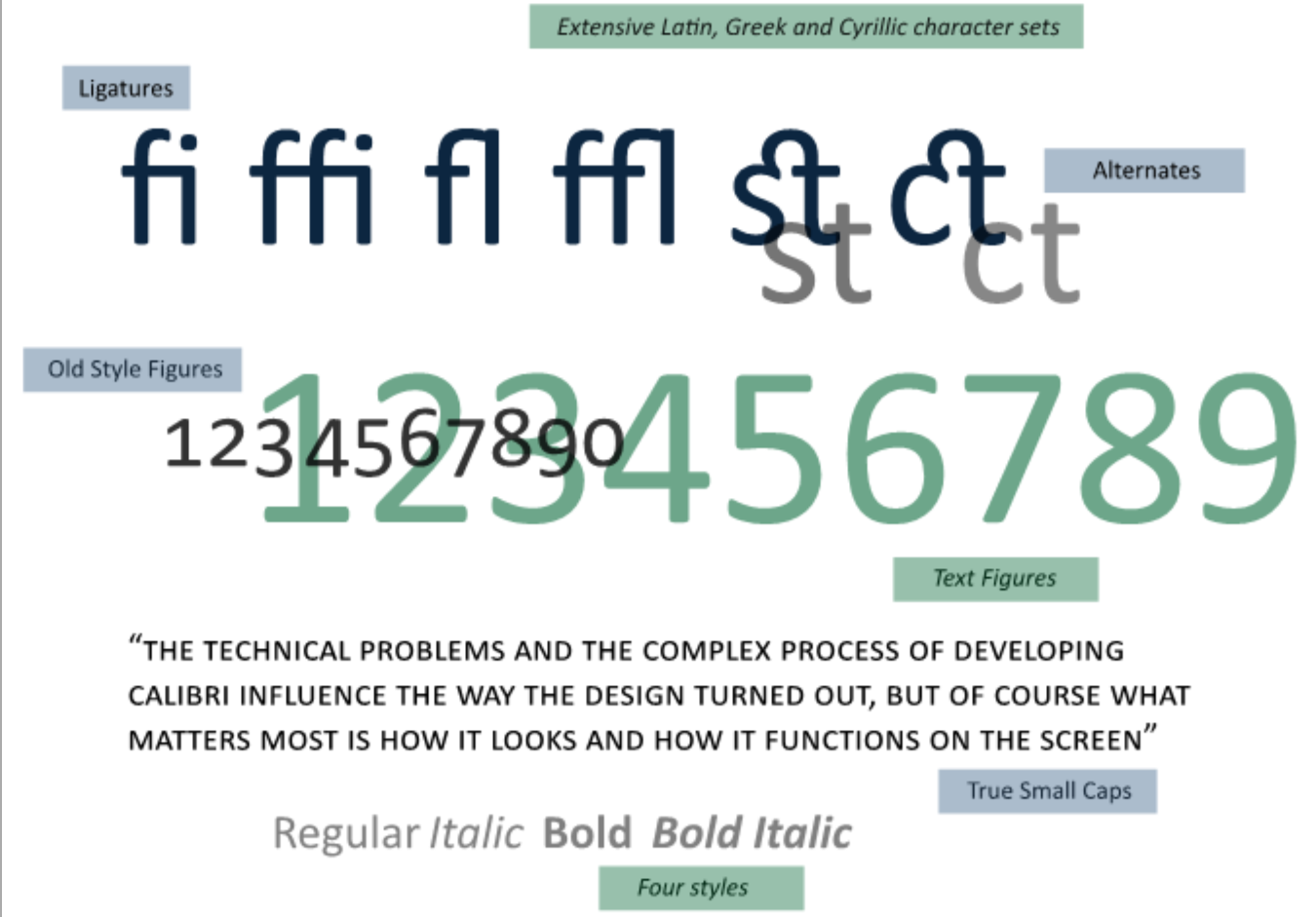 I would love to find out what you think about Calibri – leave a comment here if you feel strongly about this font and the others included with Windows Vista/IE7/ Office "12".