When creating the System Attendant resource for a new EVS, you get the following error:
Invalid network address
win 32 Error code C00706ab
Creation of SA resource fails.
Problem:
Network card binding order.
Resolution:
1. Go to Network Connections folder (command line: ncpa.cpl)
2. Go to Advanced menu Advanced.
3. In Adapters and Bindings tab, under Connections make sure the public interface for the node appears first in the list. Use the up/down arrows on the right to bring the interface to the top of the binding order and click OK to get out of the dialog box. [see screenshot]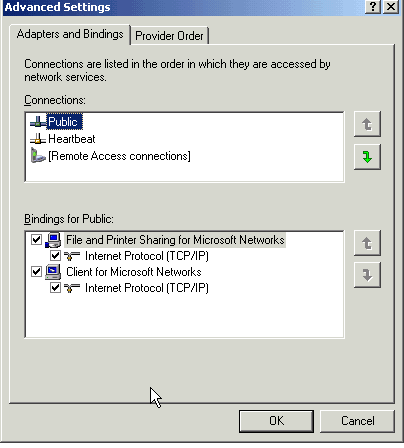 Figure 1: The Public network interface should be the first one in the network binding order
Create the System Attednant resource.